Back pain tips for Poole & Bournemouth drivers.

Which One Of These 10 Little Known Solutions Are You Overlooking...
When Trying To Successfully End Back Pain and looking to correct posture?
A study conducted by the British Chiropractic Association (BCA) that more than 40% of drivers in the UK experience an aggravation in neck pain and back ache when they sit in the driver's seat. The main reason is wrong posture. Driving can create a lot of stress on the spine, shoulders and neck.
Commuting to work on a daily basis requires you to spend at least an hour per day in the car. This is time enough for the muscles to become stiff and the lower back to develop pain. It is important to carry out necessary adjustments to fit the body perfectly on the seat.
According to Robin Page, the vice president of interior design for Volvo,
"Seat comfort is best achieved with the correct distribution of weight and support for the body, and the ability to make adjustments if you feel the need to change position"
Symptoms of Bad Posture
Pain in the hip and thighs
Stiffness in the knee
Numbness in the legs followed by a tingling sensation
Severe pain in the lower back
Strain on the neck or cervical spine
Causes Of Back And Neck Pain While Driving
No lumbar support provided by the seat
Spine subjected to jolting and vibrations
Driving for a prolonged period of time
Seats which tip backwards and force the driver to lean forward to see properly
Keeping considerable gap between the pedals and the seat
Constant controlling of the gear
how to improve posture with these little known Solutions For Relieving Pain And training Good Posture.
Following the tips given below can be of immense help for lower back pain, neck pain while driving, particulary if you have already tried the posture corrector and it hasn't worked.
1. While sitting, the shoulders should not be hunched and the spine should curve gently near the pelvis. This is the natural shape of the spine.
2. The shoulders should be in touch with the backrest. For this, the steering wheel should be within easy reach and should not require more than a slight bending of the elbows.
3. The seat should be tilting upwards at a small angle so that the things can be rested comfortably. The weight of the thighs should be distributed on the seat.
4. Your feet should easily reach the pedals without having to extend the legs.
5. A great way to ensure proper posture is to set the car mirror in such a way that a 180 degree view of the backside is possible. Whenever the view gets distorted, it is an indication of wrong posture.
6. Ideally, there should be a gap of two to three fingers between the hollow of your knee and the edge of the seat.
7. Lumbar support should be checked so that the lower back rests comfortably and naturally against the seat.
8. It is a good idea to take breaks during long journeys. You should get out of the vehicle and walk a little.
9. Contrary to the general belief, it is not advisable to stretch out or bend after a long period of driving. The reason is that the back is already weak and thus, more susceptible to damage. Moving around is a better idea.
10. Avoid gripping the wheel tightly and keep your body in a relaxed state while driving.
Natural Solutions for Poor Posture
Life Balance Chiropractic offers a natural treatment for lower back pain, neck pain and headaches caused by posture problems from long hours driving and commuting. .
Case Study
A study performed recently showed that a man with an acute pain in the lower back visited the Chiropractic for treatment. His lumbar area was affected because of driving continuously for an hour to work everyday. His shoulders had become hunched and the spine had become S-shaped. He was given spinal adjustments by the Chiropractor for a few weeks after which his breathing improved, the pain disappeared and his posture also became upright.
Frederick's story
Being 72 years old and suffering from multiple health issues, I had lost all hope of recovery before getting in touch with Life Balance Chiropractic. I had severe lower back pain, postural alterations, constant fatigue and issues with body balance. The Chiropractor at Life Balance Chiropractic checked my medical history and made enquiries about my lifestyle. I was informed that prolonged driving in the wrong posture was the root of my problem.
Solution offered
I was given Chiropractic care for nine weeks during. My posture improved massively and the pain gradually lessened. I am really grateful to Life Balance Chiropractic for restoring my posture and my health.
Self care for Frederick
Along with Chiropractic care, you can try out some stretching exercises for the neck and lower back. Keeping the back upright and providing neck support is advisable while sitting. When driving, the hips and knees should be at right angles and lumbar support is essential.
Final Thoughts
Sitting for a long duration is not good for the body. Taking breaks while driving and making oneself comfortable can be very helpful.
P.S. If you're experiencing stiffness in your back which restricts your ability to move and keep mobile without pain click here to download our free back pain tips guide which includes actionable tips we give to our clients at Life Balance Chiropractic Click below to get your free copy:
Click below to download our FREE informative report and get our top tips to beating back pain
We understand that people are often frustrated as they are not always sure who they should see. If you are one of those people who is perhaps considering chiropractic and know they need help but not sure who they should see. We have a number of options for you below. Just get in touch below by filing out one of the quick 20 second forms below.
Choose which option works best for you
Enquire About Cost & Availability Click Here »
Apply for a FREE Discovery Session Click Here »
Apply for a FREE Telephone Consultation Click Here »
If you are ready to make a decision about your health concern or problem and want to discuss your own personal requirements in more detail. Call our friendly team now on 01202 684859 for Appointments or if you want your Questions answered. We'll be more than happy to listen to you and if we are a good fit run through our system and process.
P.S If you are considering seeing a Chiropractor then make sure you don't make these 7 mistakes when choosing one. Click below to get your free copy: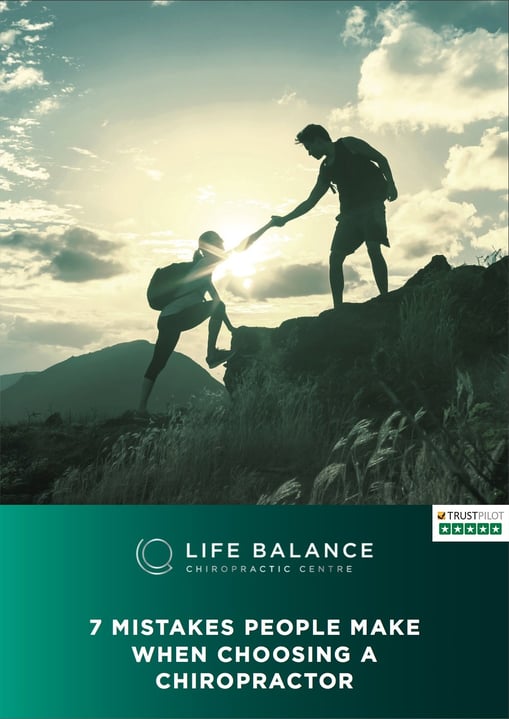 References
https://www.driving.co.uk/car-clinic/how-can-i-make-sure-i-have-found-the-perfect-driving-position/
http://www.sportsinjuryclinic.net/sport-injuries/low-back-pain/back-pain-and-driving
---